If you've got a question, need some help,




And can't find answers on our web site…
You can e-mail us using the form below…
But please remember – Fallowfield Tree Farm Inc is a real, working farm…
That said, we sometimes don't get back to the office until well into the late evening. So, while we really want to be your chosen tree source, we may not be able to get back to you as quickly as this electronic age has conditioned you to expect – but rest assured – we will get back to you… promise!
After you completed the form fields below (* indicates a required field), simply…
• Check the 'I've read your Privacy Policy' acknowledgment box
• Re-enter the alpha-numeric 'Spam prevention code' in the box above where it appears
• Choose the 'Submit' button to send your message along to us…
And we'll be in touch with you as soon as possible.
Or give us a call – 613.720.3451… we'll be glad to help!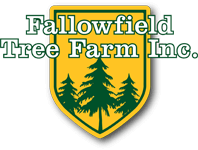 6100 Fallowfield Road
Stittsville, ON, K2S 1B8

— UPDATED - Fall Hours —
We're open from 9 am to 6 pm Monday through Sunday.

613.720.3451

Dogs on leashes are welcome!
Home I About Us I Christmas Trees I Sod-Seeding I Services I Pumpkins-Fall Decor
Hayrides & Sleigh Rides I Mini Excavator I Contact Us & Map I Privacy Policy