Need ready-to-burn firewood?
Here on the Farm we've got your firewood needs covered…
We've usually got plenty of hardwood firewood (mostly ash & maple) ready for you.
And if you can pick it up from the Farm,
it's only $130 for a face cord.
We're talking about hardwood cut to length, split to proper burning size, dried to approximately 20% moisture content, and ready to burn right now – ideal for fireplaces, stoves, or furnaces.
(A face cord measures approximately 4 feet high by 8 feet long and 16 inches
deep when stacked)


Need us to deliver?
For a nominal fee – which is based on how much firewood you'll need,
we can deliver your firewood within the Ottawa area.
Save some $$$?
If you're handy, have the energy and the tools, and would like to save on your firewood
by doing some of the work yourself… we also sell full, unsplit logs for only $80 a face cord.
All you'll need is a bit of elbow grease, a chain or buck saw, and a good ax or wood-splitter.
Get your fire going...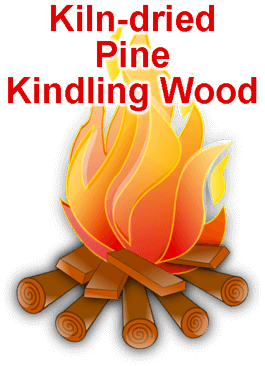 To make starting your fires easier, we now offer kiln-dried kindling for $8 a bag (approximately 8 pounds/3.6 kilos)
of pre-split, ready-to-burn pine… the perfect wood for the job.
Find out more…
Give us a call TODAY – 613.720.3451 – for details and a FREE quote…