While it may seem counter-intuitive a tree farm
Would offer sodding & seeding services, too…
That's exactly what we do at Fallowfield Tree Farm Inc!
Your know your lawn needs help from time-to-time – even if it's only to repair the damage caused by a patch of weeds and brown grass somewhere on your front lawn – you've just got to deal with it – and make it right.
And whether you choose a seeded lawn you can nurture to maturity, or an immediate solution – the essentially instant lawn sod can provide, we can make it happen for you.
In either case, we'll prepare the base to receive seed or sod, applying topsoil and nutrients, as required. Then we'll broadcast a hardy, quality seed mixture (or lay the premium sod, rolling it in with a weighted lawn roller), followed by a good watering.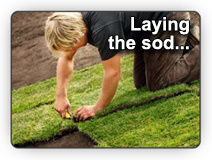 Between your care, and the hand of Mother Nature,
You'll have a wonderful new lawn in no time…
There are advantage and disadvantages to using sod you may want to consider.
Here are a few of each…
Advantages of sod…
+ Sod is relatively easy to work with and can be laid out in just a few hours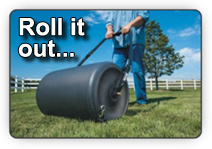 + To become established, sod needs little care, other than regular watering
+ Sod gives immediate results – you'll have your lush, green lawn within a few hours
+ Sod can be planted in almost any time, as long as the ground isn't frozen
+ Sod 'takes' better on slopes and hills than seed
+ When renovating an unhealthy, weedy lawn, after you've turned the soil,
your new sod will cover any remaining seeds and prevent them from germinating.
Disadvantages of sod…

– Sod is more expensive than seeding
– Your selection of seed variety/mix is limited with sod
– Since it's grown in different soil than yours, sod can take time to fully root into
your existing soil.
Whatever your choice, we're here to make it a reality…
So, give us a call TODAY – 613.720.3451
Or e-mail us for your FREE, no-obligation estimate…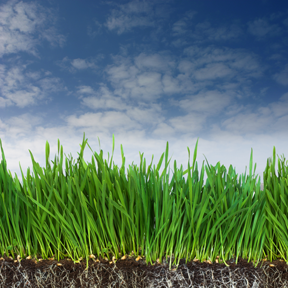 Perfect sod = perfect grass
from Fallowfield Tree Farm Inc!