When it comes to trees – just what does the term 'caliper' mean…
And why is it important to me if I'm looking for a tree (or trees)?
You've heard it said, "Size matters…"
And so it does when you're considering buying a tree to enhance your property
Caliper size refers to the diameter measurement of a tree's trunk, taken about six inches above the ground (or from the base of the tree where the roots connect to the trunk).
This measurement should be a significant element in the process of choosing a tree, in that it helps ensure you'll get a tree with the proper dimensions for both height, and the size of its root ball.
Ideally, the bigger the root ball, the better. This simple chart diagram provides a few, overall dimensions to help you find a properly-sized and correctly-proportioned tree that will make just the statement you're after for your property.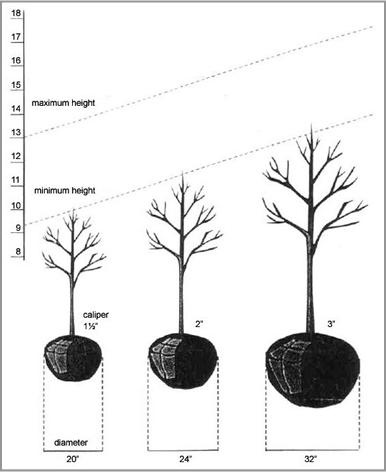 For more information on trees and tree sizes, give us a call TODAY – 613.720.3451
Or email us…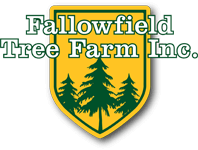 6100 Fallowfield Road
Stittsville, ON, K2S 1B8

— Hours —
We're open from 9 am to 6 pm Monday through Saturday
and we're closed Sundays

613.720.3451

Dogs on leashes are welcome!
Home I About Us I Christmas Trees I Sod-Seeding I Services I Pumpkins-Fall Decor
Hayrides & Sleigh Rides I Mini Excavator I Contact Us & Map I Privacy Policy